A Night in the City
A Night in the City
April 6 at Science City
Bring your family for a night of fun at Science City! Participate in a scavenger hunt. Eat, drink and play STEM games. View the KC MADE projects and the Parade of Playhouses. KCHBA members will have exclusive access to Science City for the evening!
When: Wed., April 6 | 6:00-8:00 p.m. | Scavenger hunt at 6:30 p.m.
Where: Science City at Union Station | 30 W Pershing Rd., Kansas City, MO 64108
Cost: Free to attend for KCHBA members
RSVP: Click here
This event is part of Foundations for the Future week. Click here for more information.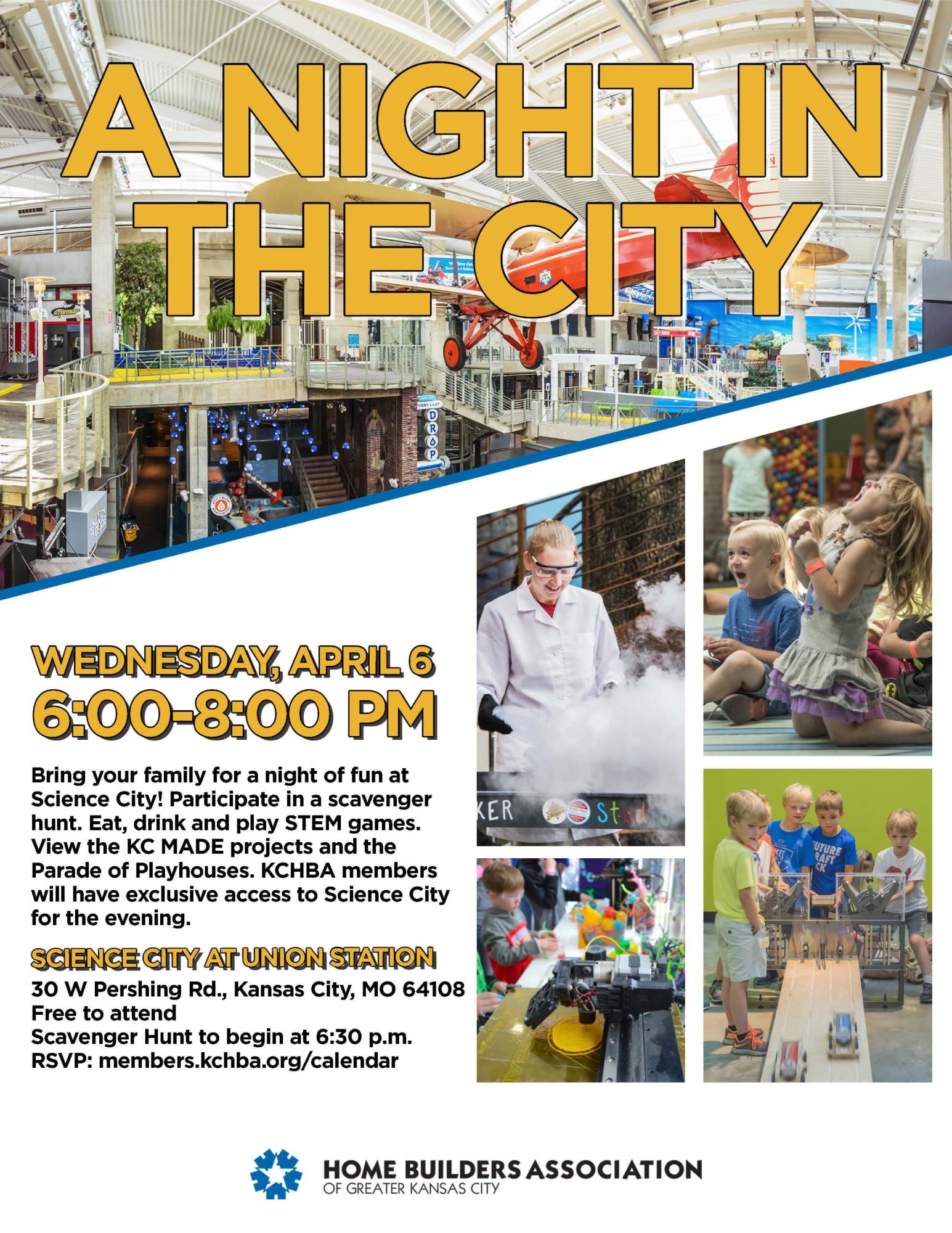 Additional Info
Related Links : https://members.kchba.org/events/Details/a-night-in-the-city-548717?sourceTypeId=Hub