Foundations for the Future: Parade of Playhouses, KC MADE, A Night in the City
Foundations for the Future: Parade of Playhouses, KC MADE, A Night in the City
April 2-10 at Union Station
Building Foundations for the Future
What comes to mind when you hear someone say, "we're building foundations for the future"? To the Home Builders Association of Greater Kansas City and its members, the meaning is twofold: workforce development to support residential construction and assisting non-profit organizations that build communities for people in lower-income areas through the KCHBA's Home Builders Charitable Foundation.
In 2022, these missions have come together to create the first ever "Foundations for the Future" week. Between April 2-10, the greater Kansas City public will have the opportunity to learn about the skilled trades as a career path for their children through several events being held at Union Station in downtown Kansas City.
Parade of Playhouses, April 2-10 | Sponsored by Ashner Construction, Bodine Ashner Builders and Wilshire Hills
The Home Builders Charitable Foundation will be hosting its annual Parade of Playhouses April 2-10 outside Union Station in the Haverty Family Yards. Haverty Family Yards is a beautiful, new full-acre space designed for community events and is located between Science City and the parking garage. Sponsored by Bodine Ashner, Ashner Construction and Wilshire Hills, the Parade of Playhouses will showcase eight playhouses in this space — six of which have been built by high school and/or area technical school students and two that are being built by KCHBA builder members.
The schools participating this year are:
Our builder participants are Ernst Brothers Construction and Patriot Homes.
Playhouse themes include a pirate ship, What-a-Builder 2.0 and a multi-colored gingerbread house. These playhouses will be auctioned off to the highest bidder and the proceeds will be donated via the Home Builders Charitable Foundation to Science City to support STEM learning.
A panel of industry professional judges will inspect the students' playhouses and awards will be presented based on craftsmanship and innovation. Awards will be presented for the Pick of the Parade, Best in Craftsmanship, and Best in Innovation.
Online bidding will begin at 9:00 a.m. on Saturday, April 2 and end at 5:00 p.m. on Sunday, April 10. To view the playhouses and to bid visit KChomework.com.
KC MADE, April 5-9
Between April 5-9, the 2022 KC MADE projects will be on display to people visiting Science City inside Union Station. The KC Manufacturing and Design Expo is a contest among high school students (grades 9-12) in construction and manufacturing programs. Projects are not limited in scope. Participants have the freedom to enter everything from a tiny house to a dining room table.
A panel of industry professionals will judge the projects and determine the award winners based on project quality, skill knowledge and professionalism. Students can win prizes and awards. Program grants will be rewarded to the schools of the first, second and third place overall student winners in the amounts of $1,000, $750 and $500.
To win the Showmanship award, the individual must display professionalism with their attire, communication skills and leadership. This award is chosen by the panel of judges.
Science City attendees will be able to view the projects and vote for their favorite to win the People's Choice award. Head to KChomework.com to vote! Voting will be open from 8:00 a.m. on April 6 and close at 10:00 a.m. on April 9.
KCHBA's A Night in the City, April 6 | Sponsored by Pella of Kansas City
For the youngest of explorers and beyond, Science City is the place to experience the amazing world of science first-hand. Indoors. Outdoors. Through fun and engaging exhibits and educator-led programs and activities. Your lifelong love of science, learning, and discovery begins at Science City.
On Wednesday, April 6 from 6:00-8:00 p.m., KCHBA will be hosting a membership event at Science City. This is an opportunity to view and vote on the playhouses and KC MADE projects, participate in all the fun activities in Science City with your family, and learn more about what Science City's efforts to promote STEM learning. CLICK HERE for more information and to RSVP.

KC MADE Luncheon and Awards, April 9 | Sponsored by McCray Lumber
Both the winners of the KC MADE competition and the winners of the Parade of Playhouses will be announced at a luncheon held at Union Station on Saturday, April 9 from 12:00-2:30 p.m. in the KC Chamber Ballroom. All KCHBA members are welcome to attend. This is an excellent opportunity to network with potential future employees. CLICK HERE for more information and to RSVP.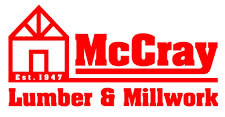 Through Foundations for the Future week, KCHBA hopes to promote careers in the skilled trades and increase the number of students choosing careers in the residential construction industry. This will put less pressure on home prices, ultimately assisting Kansas City families in achieving the American dream of owning a home.