Spring Parade of Homes Scheduled for April 23-May 8
Spring Parade of Homes Scheduled for April 23-May 8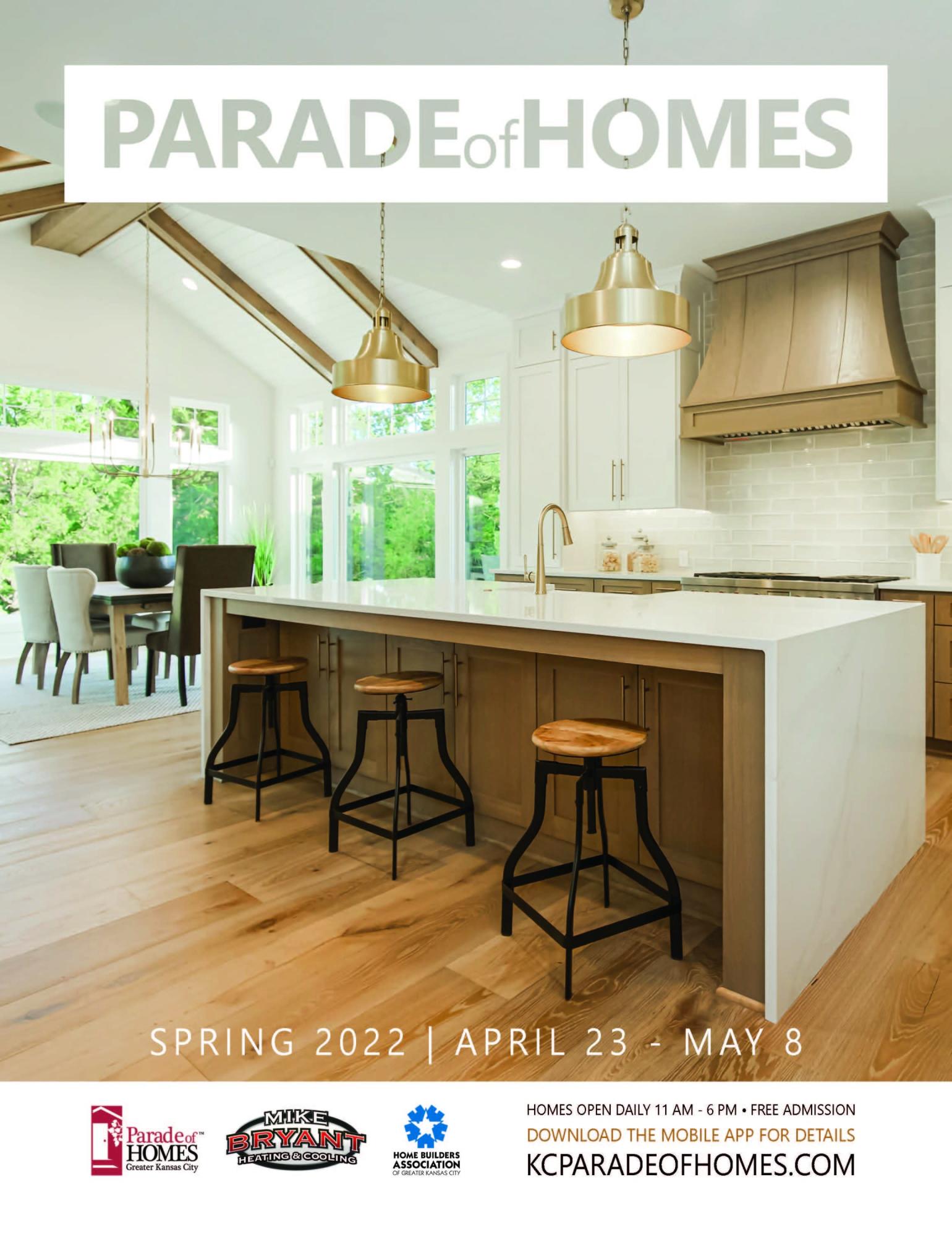 The Spring Parade of Homes returns to Kansas City April 23-May 8 and will feature more than 230 single-family homes, including 57 with maintenance provided, located in eight counties around the greater Kansas City metropolitan area that have been built by 88 members of the Home Builders Association of Greater Kansas City (KCHBA). Homes range in price from $300,000 to more than $1.7 million.
Demand for more space in new homes continues to be a priority. Designs that are still on trend are mudrooms with drop-off areas for packages and grocery-store deliveries, a firepit or fireplace and lawn or terrace to set out a large screen and chairs to watch movies, and, of course, an office and/or homework space. Additionally, homeowners wanting to feel as though they're outdoors even when they can't be is expected to continue as nature is considered a boon to wellness. Therefore, large windows and doors are a must-have for many people.
Parade homes will be open daily from 11:00 a.m. to 6:00 p.m. and admission is free. Free Parade guides will be available for pickup at the KCHBA (I-435 & Holmes) and at all Parade homes during the dates of the event. Consumers can also download the mobile app to search homes, save their favorites and map their routes.
Sponsored by Mike Bryant Heating & Cooling, the Parade of Homes is presented twice a year by the KCHBA and is the second largest Parade of Homes in the United States. More information is available at KCParadeofHomes.com.
About the Home Builders Association of Greater Kansa City
The Home Builders Association of Greater Kansas City (KCHBA) is the voice of the housing industry and the source for housing information. Comprising approximately 500 member companies, the HBA represents an industry that contributes more than $1.5 billion to the Kansas City economy and supports more than 20,000 jobs in the Greater Kansas City metropolitan area. Visit kchba.org for more information.
Additional Info
Media Contact : Kari English, kari@kchba.org