September 2021 Residential Statistics Report
September 2021 Residential Statistics Report
Single-Family Permit Activity Dips in September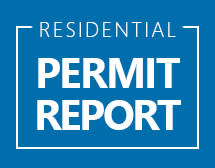 During the month of September, single-family permits fell below recorded activity during September 2020. In the eight-county metropolitan area, 458 single-family permits were issued, compared to 557 issued for the same month last year, according to the Home Builders Association of Greater Kansas City's (KCHBA) monthly Residential Building Permit Statistics report. However, year-to date, 4,678 single-family permits have been issued. By comparison, just 3,991 single-family permits were issued through the first nine months of 2020.
"During the first six months of 2021, the number of permits issued in the Kansas City region exceeded last year's numbers every single month," said Will Ruder, Executive Vice President of the KCHBA. "While the number of permits issued in the third quarter has slowed, this pattern is most likely due to prolonged pressure created by supply chain lags, rising material pricing and availability, and labor market conditions. Consumer demand for new homes is still very strong and is expected to remain so for the foreseeable future."
Kansas City, Mo., continues to lead the metropolitan area as the top-permitting city with 716 single-family permits issued year-to-date. Following behind is Olathe with 557, Lee's Summit with 539, Overland Park with 511 and Blue Springs with 183 permits issued during the first nine months of 2021.
Click here to view the September 2021 Residential Statistics Report.
Additional Info
Media Contact : Kari English, kari@kchba.org